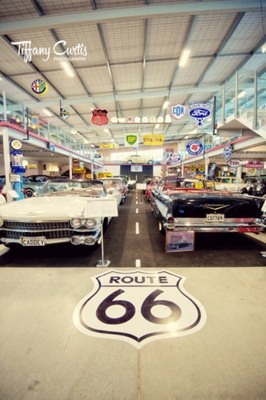 Something Classic for the Whole Family
Come and have a look at the cars of yesteryear which are sure to bring back memories.

We're not all about the cars, our collection encompasses a range of interests including an extensive collection of petrol memorabilia - enamel signs, pumps, tins and oil bottles etc. There is something Classic for the whole family, we cater for a wide range of interests with early toys, peddle cars and women's fashion.

We also have a themed diner, the Jukebox Diner, entrance through 13 metre tall 50s replica Wurlitzer Jukebox, pictures of famous movie and rock n roll stars including Elvis and Abba. We also have some big statues including Elvis and Betty Boop. Our diner staff dress in the 50s style diner dress and aprons.

Our Conference room called the Bel Air Lounge is available for car clubs to use for conferences and gatherings, the room has a lookout over the display floor of the museum. We can seat up to 100 people.
Contact Details
079572230
Visitor Information
11 Railside Place, Dinsdale, Hamilton 3204
9am - 4pm 7 days
Adult $20 Child (5 – 14 years) $8 NZ Students $15 Senior Citizen (65 plus) $12 Under 5s FREE Groups of over 10 People $15 pp Family Concessions 1 Adult & 2 Children $25 2 Adults & 1 Child $40 2 Adults & 2 Children $40 Extra Child $5
Share