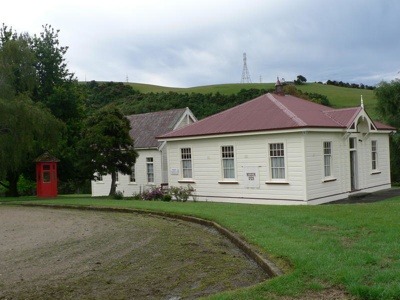 The Society operates a Historical Park complex displaying how
life used to be on the Taieri. Historic buildings are a courthouse,
jail, school, church and steam engine shed. Collections are from
the Taieri area and are housed in these buildings. They cover farm
equipment, household equipment, furniture, photos, portraits,
clothing and manuscripts.
Contact Details
c/- the President, Neil Gamble 651 Centre Road , RD1, Outram, 9073 Otago
0274733035
nzmuseums.co.nz/collections/3185/taieri-historical-museum
Volunteers
Visitor Information
Corner State Highway 87 and George King Memorial Drive, Outram, Otago (23 George King Memorial Drive)
Sundays 2pm - 4pm Oct-May
Adult $4 Child $0
Other Facilities
Lecture hall
Otago Vintage Machinery Museum 200m away on same site
Share