Home
Object Detail
Goodletite; XTS.2228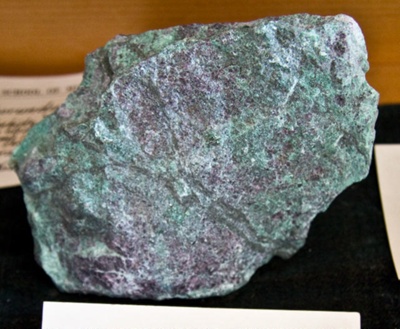 About this object
Goodletite; a greenish-grey rock consisting of ruby, sapphire and tourmaline crystals in fuchsite. Also known as ruby rock.

Goodletite is a form of corundum and is unique to New Zealand, commonly found near Hokitika. The mineral was named after William Goodlet, who was one of Professor James Gow Black's assistants when he visited Thames in 1885 promoting the formation of schools of mines.

For more information about Thames School of Mines, which is cared for by Heritage New Zealand Pouhere Taonga, visit our website.
Measurements
W: 6.5cm
L: 11cm
Copyright Licence
All rights reserved