Home
Object Detail
Tungstic acid; XTS.1504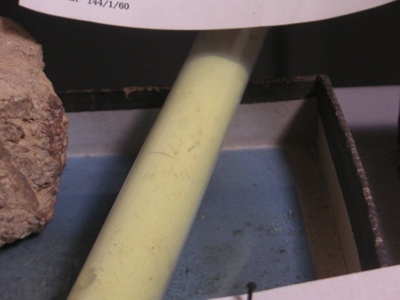 About this object
Tungstic acid; a piece of tungstic acid.

Tungstic acid is an oxyacid of the chemical element tungsten. This sample came from the Gold Point Mine, Macraes Flat, Otago, in 1909.

For more information about Thames School of Mines, which is cared for by Heritage New Zealand Pouhere Taonga, visit our website.
Copyright Licence
All rights reserved