Home
Object Detail
Drill core; XTS.229.1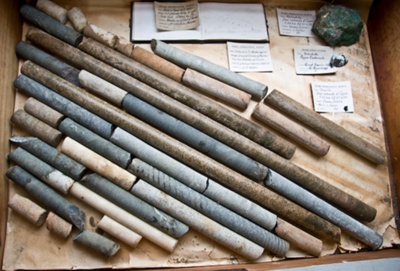 About this object
Drill core; a diamond drill core.

Drill core is the product of core drilling; a method of drilling specifically designed to remove a cylinder of material (the core). Core drilling is used where the core may need to be preserved and is frequently used in mineral exploration where materials may be hundreds to thousands of feet underground. The core samples are recovered and tested to inform effective plans for mining in a particular area.

For more information about Thames School of Mines, which is cared for by Heritage New Zealand Pouhere Taonga, visit our website.
Copyright Licence
All rights reserved