Home
Object Detail
Whale bone vertebra; XFH.67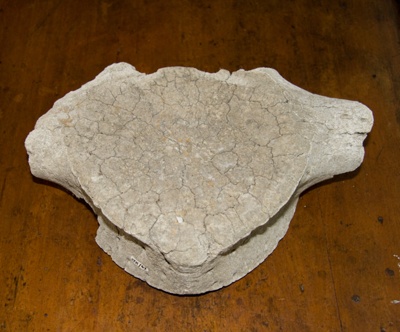 Name/Title
Whale bone vertebra
About this object
Whale bone vertebra; some of the processes have broken off.

Initially, whaling provided a livelihood for the original occupants of Fyffe House; whale oil was a commodity often in high demand, as was at times baleen or whale bone. Whale bone was also used as a building material. The cooper's wing of Fyffe House rests on whale bone piles.

For more information about Fyffe House, which is cared for by Heritage New Zealand Pouhere Taonga, visit our website.
Measurements
Including centrum: 8 x 18 x 18cm
Including processes: 8 x 27.3 x 18cm
Copyright Licence
All rights reserved